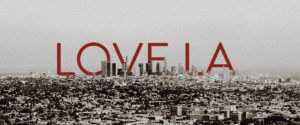 Loving & Serving the City of Los Angeles
Our Fusion community is hosting an amazing serving opportunity this April called LoveLA.
Friday, April 13 | 7pm: Kickoff event at Christian Assembly Church. We'll worship together, hear from an amazing guest speaker, and break up into serving teams to get to know one another and pray for each other.
Saturday, April 14th | 7:30am: Teams of 20-25 volunteers will go out to four local charity organizations:
We will be engaging in projects such as painting, construction, cleaning, building, planting, and making meals. Our hope is to make an impact on these organizations by serving their unique needs and showing them the love of Jesus through our active service.
When:

April 13/14
Who: 18-35 year olds
Cost: $20* (includes lunch and transportation)
*all money given is non-transferable/non-refundable
Questions? Email us: fusion@cachurch.com