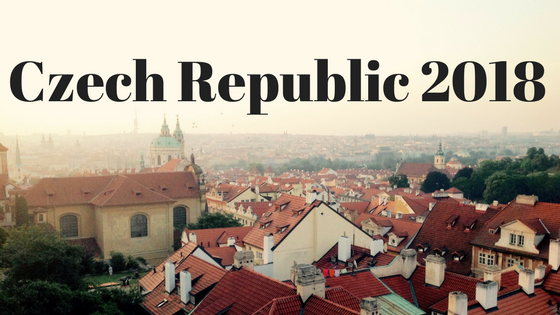 Want to see what God is up to in one of the most atheistic countries in the world? Come serve with us at the Young Life Summer Camp in the Czech Republic!
We'll be helping teach workshops, serve food, run games, and whatever else is needed to make the camp run smoothly. Our presence allows the YL leaders in the Czech share the truth of the Gospel with the high school students they've been doing life with and ministering to through out the year. We go to encourage, to serve, to be Jesus' love in action to these students who may never have encountered Him before. Less than 12% of the country claims to be Christian, but God has started a fire in the hearts of the young people in the Czech Republic. Come help us fan the flames!
Interested? Email SarahL@cachurch.com
Application: Czech Application Packet 2018
Application Deadline: December 24, 2017
Tentative trip dates: August 18-25, 2018
We will be joining our CA Kingdom Partners, Al and Stacy Anderson, in their work in the Czech Republic with Young Life. Here's a little info about them:
Al and Stacy have been a part of CA since the mid-1990's and have been serving in Ostrava, Czech Republic with Young Life International since 2004 reaching out to the unchurched youth in the area.Young Life is active in all 50 states and more than 45 countries, reaching an estimated 1 million teenagers annually. Young Life leaders leave the comfort of their adult worlds and enter the arena of high school and middle school life. You will find Young Life leaders sitting in the stands at football games, walking the streets of inner-city neighborhoods, driving carloads of kids to the shopping malls or tutoring students in study centers after school. In fact, you will find them almost anywhere you can find kids.